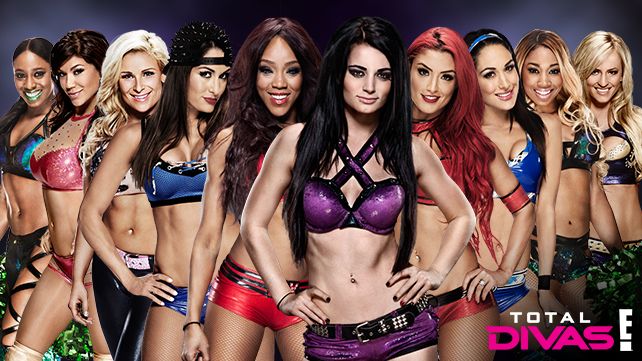 Last night was the first episode of the second half of Season 3 of Total Divas. I really enjoyed the first season of the show. however, at this point, I am really starting to hate it. It is all obviously staged and the majority of it seems fake (or you can't figure out if it's serious or not).
It's no secret that my two favorite current Divas are Natalya and Naomi. Naomi is no longer on the show which may be a good thing for her. Sometimes I think that being on this show is equivalent to not being taken serious.
The current "stars" of the show are: Nikki Bella, Brie Bella, Eva Marie, Natalya (Nattie), Cameron (Ariane), Rosa Mendes, Alicia Fox, and Paige.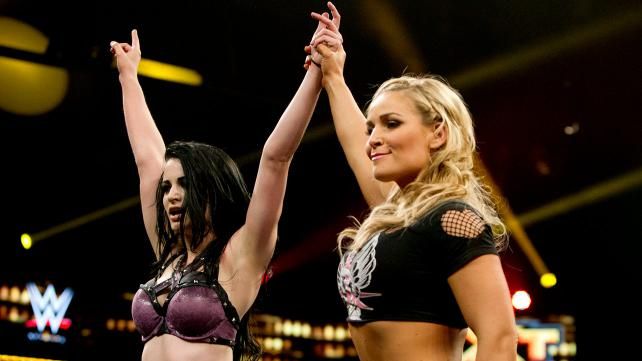 The first story of last night introduced Paige on the show. It's no secret that I have never been a fan of Paige and I doubt that there is anything that could change my feeling on her. Natalya and Paige went to a party together where Natalya ate some brownies. Paige then told Natalya that the brownies contained pot. This sent Natalya into panic mode. She was stressing over possibly being drug tested and being seen as a "stoner". Then in an attempt to avoid the drug test, Natalya hit a dumpster in an alley. At the end of the episode, Paige admitted to Natalya that there was never any pot in the brownies.
I'm not sure how I feel about this story. I guess it's a good thing that they showed how strongly Natalya felt against drugs. However, this story also demonstrated how someone can play a joke on someone and relish on someone's panic.
I also have not liked the way that the show has portrayed Natalya. She comes off as a bitch to everyone including her husband. I do not believe her marital problems storyline; I see it as a continuation of the scripted storyline for RAW and Smackdown. I also don't think that she is a bitch to all new talents.
The second story on the show involved the Bella Twins. In the mid-season finale, Brie along with her mother and brother confronted John Cena about Nikki. This meeting led John to tell Nikki they needed a break. Mama Bella told Brie that she needed to tell Nikki that the three of them met with John. I do not understand this as it should have been all 3 to tell Nikki and not just Brie (although I don't agree with the whole talking to John thing anyway). This whole scenario led up to the on screen feud between Nikki and Brie. Again, I have come to realize that Total Divas is scripted because this show makes John look like a douche, Brie look like a bitch, and Nikki to be the only one who is nice. Also seen is the Summer Slam match where Nikki turned on Brie.
When Total Divas first began, I bought into the whole "catch a glimpse into the Divas' real lives". It has since turned into a scripted hot mess. But, don't get me wrong. It's a hot mess that I can't stop watching. I just don't buy into the "everything on the show is real."